Image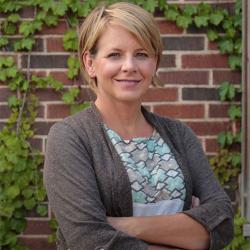 Julie Haas
Client services & strategy principal
A passion for empirical data and uncanny understanding of consumer behavior propelled Julie Haas from market research analyst to senior marketing management to Vendi, where clients benefit from her vast experience overseeing innovative, integrated multi-channel marketing.
With an MBA from UW–La Crosse and more than 20 years of consumer and B2B brand experience, she has an extensive client roster that includes several of the biggest brands in the country. She has also worked with media distribution, utility and telecom industries.
A tremendous leader, Julie has an extraordinary commitment to building collaborative client relationships with a singular focus on achieving their objectives.
Favorite plant
Gus (he's a fern)
Currently reading
"The Giver of Stars"