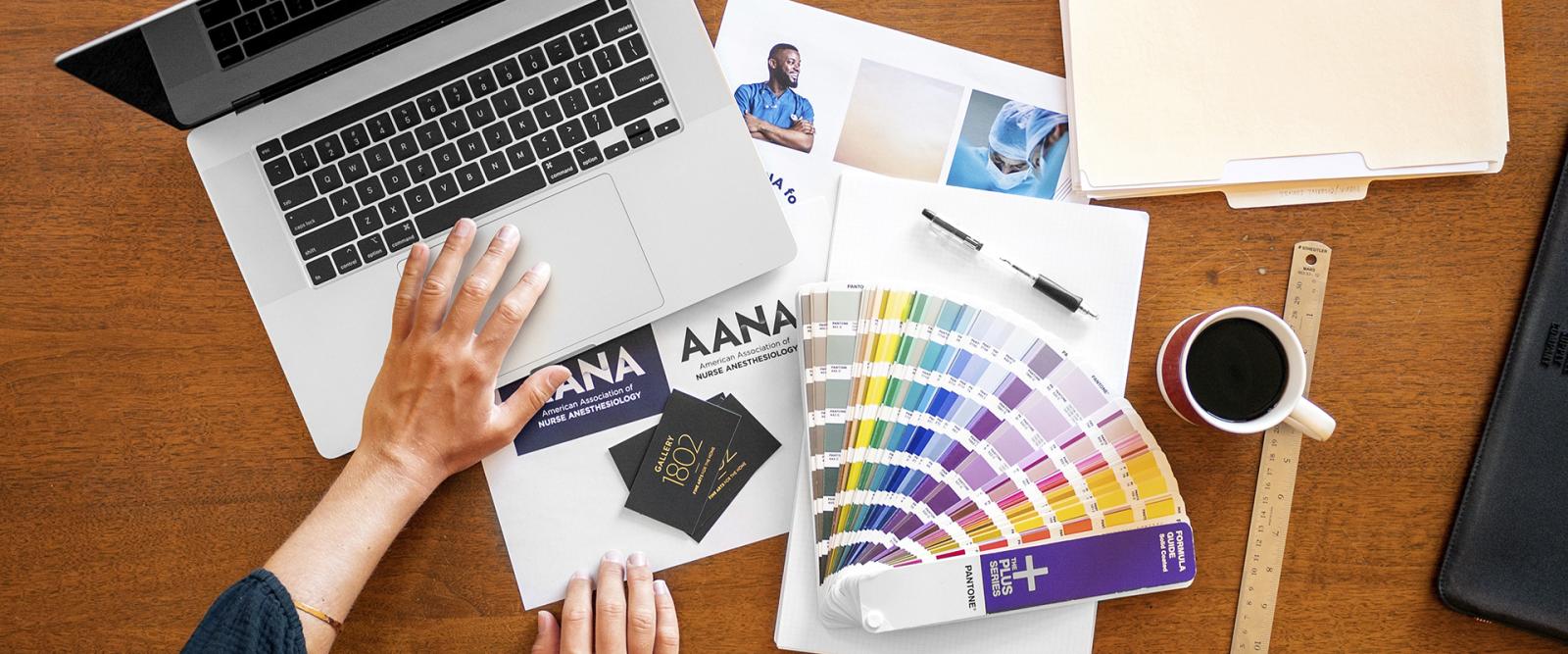 Put your best (new) foot forward: 4 tips for a successful rebrand
Change can be a necessity or an opportunity for growth and new possibilities. Either way, a successful rebrand involves consideration, research, conversation, coordination and a good partner (hint, it's Vendi).
Here are 4 tips for success
Tip #1: Make sure it's the right time
When considering a rebrand, it's smart to understand why now and what's driving the rebrand. Has there been a change in leadership and along with it a desire to take things in a different direction? Are contractual or legal factors contributing to the change? Is it market driven, seeing a rebrand as a way to stay relevant? Is your positioning or logo outdated and ready for a refresh? Is your current identity limiting your growth or under-representing your scope. If you answered yes to any of these questions, then it may indeed be the right time to consider a rebrand.
Tip #2: Be aware of where you've been and clear on where you want to go
When embarking on a rebrand, it's important to do so with an audience-first approach; keeping brand loyalists (customers, employees, community members, donors, etc.) in mind. It's these brand loyalists, after all, who truly own and shape our brand so we want them on board. A rebrand is also a golden opportunity to raise brand awareness and attract new loyalists.
It may go without saying, but the goal of a rebrand is to make the brand better, stronger, more impactful (not to mention captivating, professional and beautiful). Vendi's brand strategy process works to evaluate the current brand, assess what's working and what isn't, develop the new brand based on our findings and see it through its launch. Some tactics that might be part of the brand strategy process include:
Brand audit
Customer and stakeholder research—qualitative and quantitative
Research-based audience persona development
A brand strategy workshop with your team to:

Identify current and desired brand perceptions
Chart the differentiators
Position the brand on the competitive landscape
Identify equity and affinity related to the overarching brand and segments, divisions, locations
Explore equity and affinity among audience segments
Whiteboard brand architecture models and brand family relationships
Create brand aspirations
Capture the brand story

Competitive positioning
Creative testing
Brand identity including logo design and brand systems
Key and segmented messaging
Internal launch including training, templates, videos and events
Brand activation through campaigns
A rebrand is a forward-looking endeavor. Having a clear goal, strategy and pathway sets the foundation that is necessary for success.
Tip #3: Have conversations inclusive of multiple voices
It's not uncommon during a project such as a rebrand to have a smaller working subgroup or committee who spearheads the project on the client side. This focused group can often be more nimble and actionable during the strategy process. The smaller group may also help distill options and present streamlined offerings to the larger group. This can be advantageous to keep the project moving in an efficient manner.
In addition, gathering opinions and feedback along the way from those with an outside perspective can be invaluable. Getting stakeholder and constituents to buy in early on in the process will also be a time-saver in the long run, helping to avoid conflicting direction and multiple rounds of revisions. Lean on your expert brand partner to provide solid rationale and research-based direction throughout the process. You can share this rationale to assist in getting the buy-in you seek.
Tip #4: Make a splash with a coordinated launch
When it comes time to launch the new brand, Vendi is there to help with this monumental event. Our creative, marketing, web and digital teams work in tandem to rollout the new brand in a meaningful and impactful way to target audiences.
Often, a reliable method for success is to plan a coordinated launch where the rebrand is rolled out first to internal audiences and secondarily to external audiences. This allows for employees and stakeholders to take ownership and become invested in the new brand, becoming some of the brand's biggest champions and advocates.
Consistent representation of the new brand is also essential. A staple of a Vendi rebrand is a brand standards guide, which helps ensure consistency in positioning, voice, visuals, tone and messaging across all channels and media. These documents can vary from single sheet usage guides to robust multi-section documents, depending on the depth and breadth of the project. From the unique selling proposition to approved logo versions and color palettes to font usage, photography style and brand messaging, the brand standards guide is a foundational document that helps to define the brand. Additional helpful assets to have in hand for this initial launch include creative such as collateral items, design templates for internal teams or other marketing materials such as videos that can help introduce the brand.
You did it!
You carefully considered, researched, conversed, coordinated and a chose a good partner. Your new brand is out there, loud and proud (and hopefully being sported around town on some cool SWAG). Your existing brand loyalists are on board and you've gained some new ones too. The market better understands who you are and what you offer. And through it all, a strategic plan and an experienced partner made the entire process smooth and successful.