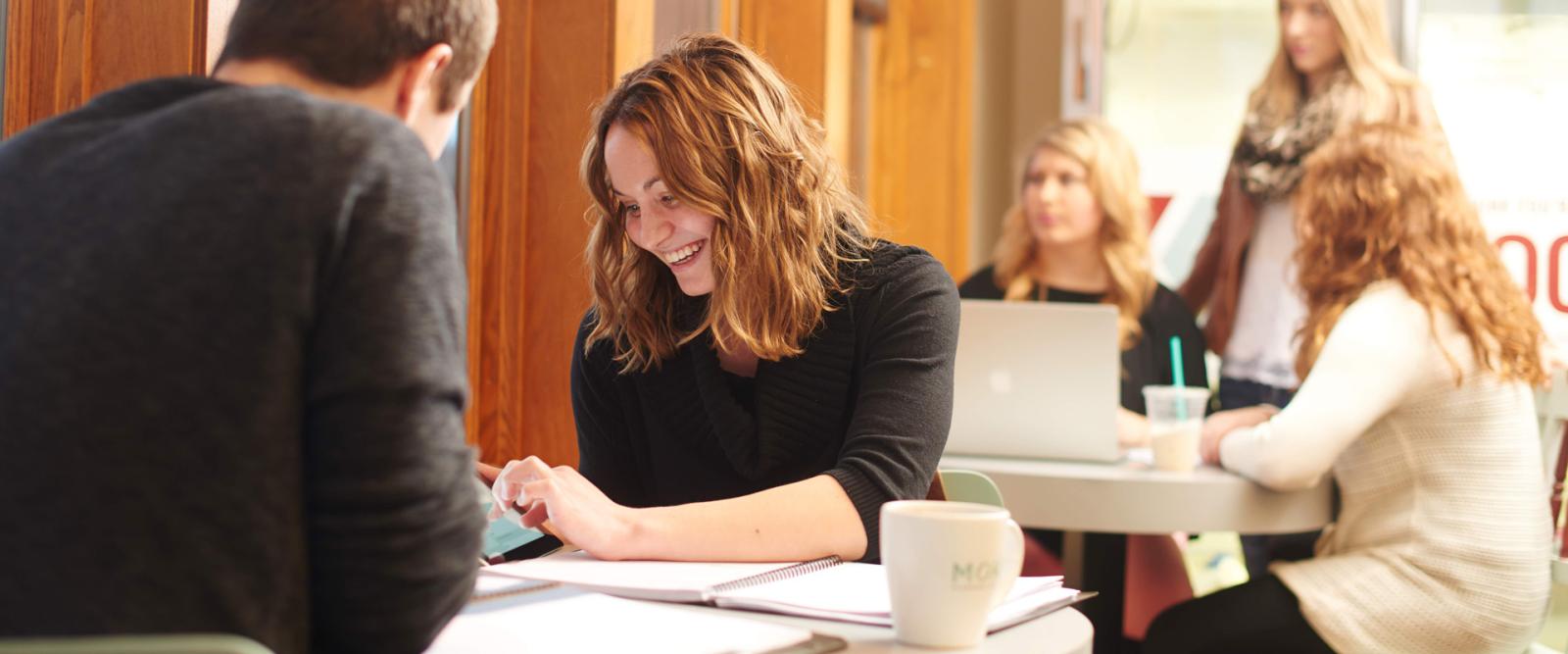 Millennial Mindset: The Importance of Emphasizing Earned Media
Why earned media is the most-trusted form of marketing for millennials
As a millennial in marketing, it's clear that the rules of advertising are changing. From brand discovery to point-of-purchase, each individual promotional touchpoint is critical in influencing a positive perception. Targeting consumers by demographics, each generation has its own set behaviors and preferences that define the 'how' and 'when' to share messages and prompt promotions. For those in their 20s, the most-trusted form of marketing spurs from earned media–primarily word-of-mouth and public relations.
With young professionals claiming a name as market disruptors and industry influences, earned media is a major sector of marketing that effects a brand's perception. Therefore, understanding and leveraging its value among a technology-savvy and consumer-conscious generation will create a strong lasting impression that resonates and appeals. Several factors influence the effectiveness and attractiveness of earned media with millennials.
Millennials are social beings by nature
Growing up in the digital age, millennials like me have the ability and expectation to connect with family and friends instantaneously. We are social beings by nature and are constantly communicating with our networks. Our interests, personalities and habits within our network influences our behaviors and perceptions. For example, if a friend mentions a new purchase or posts a picture of a recent vacation, millennials are more likely to make the same purchase or consider visiting the same destination.
Based on data from Tidal Labs, word-of-mouth marketing, including social media, is a major purchase decision influencer with 74% of consumers identifying recommendations and referrals as persuasive purchase motivators. Subscribing to a tribe, behavior patterns and personal preferences tend to be similar. So, if your friend drinks grapefruit La Croix or wears Ray-Ban sunglasses, chances are you do too! When earned media is shared between family and friends, it is more likely millennials will be interested in the brand, product or idea.
Millennials value meaningful interactions
Millennials are exposed to countless marketing messages throughout the course of one day. This results in a numbness or immunity that develops with millennials. As technology changes, so too does the way in which millennials are engaging and interacting with content. Living in a digital world, personal connections can wither. As a generation that values experience and purpose, meaningful and personal connections hold the greatest significance for millennials.
Brands can cut through the marketing clutter, build strong bonds with their existing audiences and increase awareness within new markets by leveraging earned media spread by family and friends. In this meaningful space, brands establish deeper connections with individuals who value relationships.
Millennials want more for their money
Products and services are purchased for a purpose, but millennials want more out of their purchase than what is sold at face value. Whether it be social recognition or public goodwill, we millennials expect additional value from our money. If there is greater purpose beyond a purchase, such as an ethically produced brand mission, millennials will reward the effort with outreach, from purchase to promotion in the form of a referral or mention. In contrast, this more for your money mentality can be for personal gain, such as if product has a perception of poise and prestige among peers.
Regardless, millennials expect brand outreach beyond the product or service itself. Brands offering additional benefits such as free content, sponsored events and public relations efforts increase the personal connection we as a generation appreciate. There is additional value that develops a deeper devotion to prompt positive earned media to a susceptible audience.
What brands can do
Give and you shall receive
Based on The Nielsen Company findings, millennials find value in marketing messages that provide personalized and relevant information, especially when content is free. In essence, brands should give a little to get a little. By understanding the importance of earned media and its influence on millennials, brands can create campaigns that drive buzz beyond their marketing efforts to spread reach and visibility to a larger audience. Millennials are willing to share brand-generated content when it contains an offer, promotion, contest or supports a cause they believe in. 
Build relationships with trust and transparency
In combination with paid and owned media, brands can propel consumer decisions. Providing a high-quality product or service with exceptional customer service results in an experience millennials appreciate and reward through return purchases and endorsements. Further, creating a brand voice that resonates with millennials and forms a relationship based on trust and transparency increases word-of-mouth favorability that ultimately contributes to a higher level of engagement. Building relationships that are personal and relevant to millennials will only strengthen their attitude toward the brand, creating ambassadors willing to share their satisfaction.
How we can help
Strategy development and curated content creation are key to reaching audiences and increasing earned media. With a marketing and social media strategy based on consumer behaviors, data analytics and current trends, brand messages can be effectively pushed into the market by brand advocates who are passionate about the product.
Looking for a stellar strategy to convert paid and owned media into referrals generated by the most trusted millennial influencer? Vendi can help! We offer a wide selection of services to tailor your marketing needs, curating your brand, product, service or campaign into a memorable and impressionable moment worth sharing.