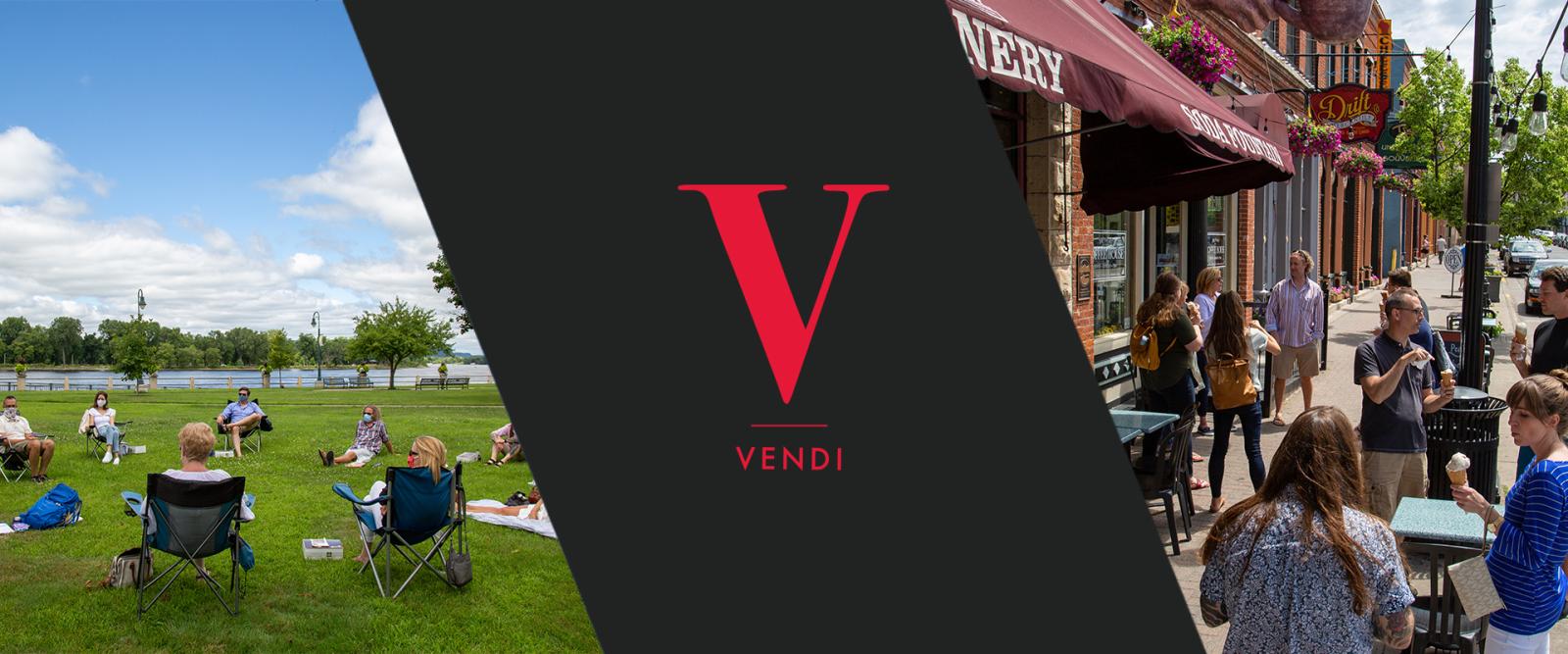 How Vendi's positive work culture translates to agency success
Here at Vendi, we are all working toward a common goal: produce exceptional work for our clients. Our close-knit team of marketers, creatives and developers evaluate every project against an extensive rubric developed in-house. In fact, this poster is proudly displayed at each of our desks. But how do we, as an agency, stay motivated to execute these goals consistently? It all stems from Vendi's positive work culture and shared values.
Attributes of our positive work culture
Research by the Harvard Business Review states that a positive workplace culture boils down to a few key characteristics:
Caring for, being interested in and maintaining responsibility for colleagues as friends
Providing support for one another, including offering kindness and compassion when others are struggling
Avoiding blame and working together through mistakes
Inspiring one another at work
Emphasizing the meaningfulness of the work
Treating one another with respect, gratitude, trust and integrity
Each of these characteristics are woven into Vendi's DNA. My smooth transition into agency life wouldn't have been possible without the helpful guidance, encouragement and attentiveness from agency leadership and our team as a whole. Throughout my time working at Vendi thus far, and widely due to our culture of growth and respect, I have learned how to:
Confidently adapt to the fast-paced agency environment
Communicate and collaborate efficiently with clients and agency team members
Maintain strong relationships with my peers
All of these abilities are key to success in the fast-moving, constantly changing, always challenging day-to-day agency life.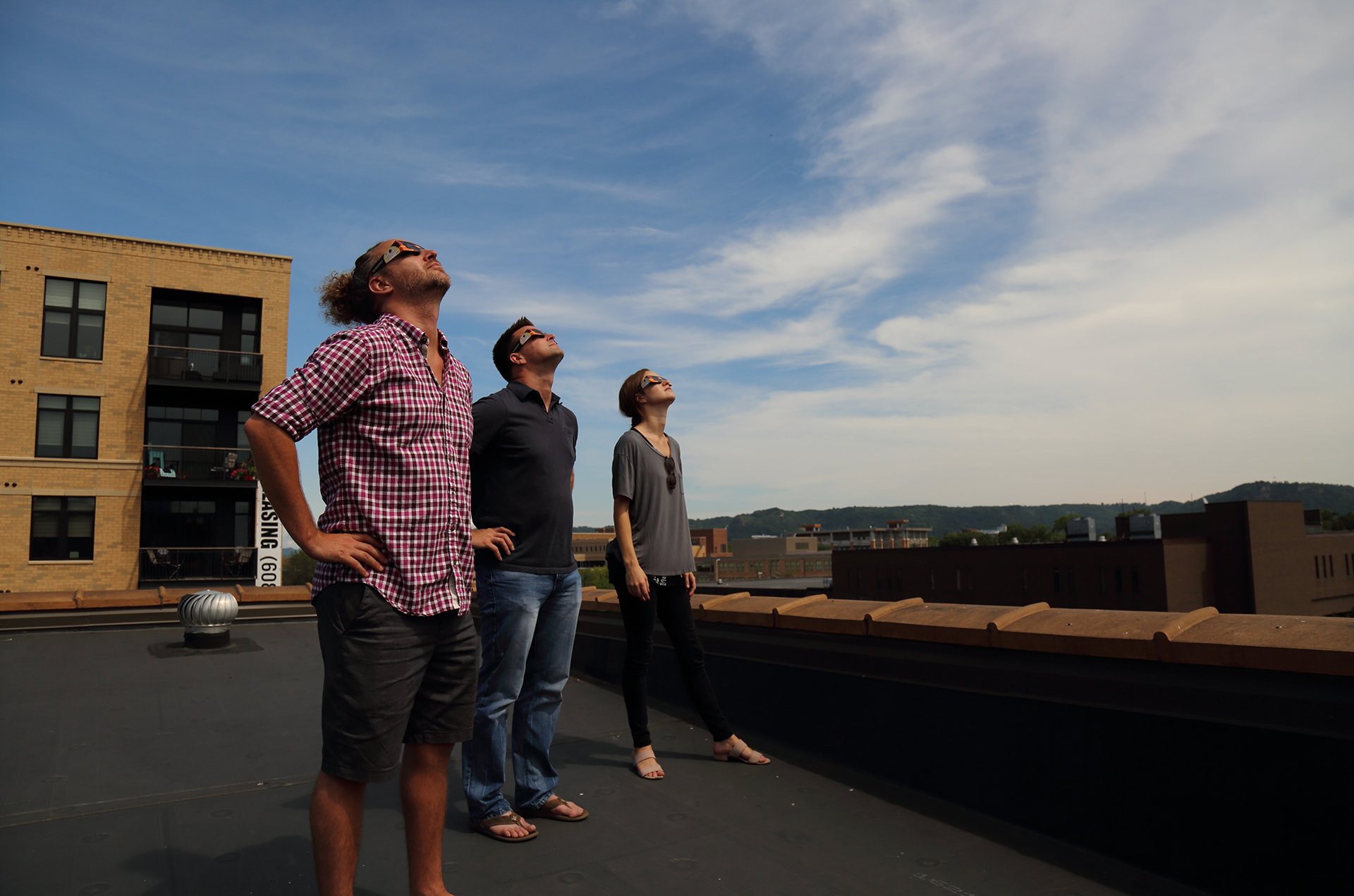 How positive work culture translates into achievement
As individuals, we are all motivated both intrinsically and extrinsically. Extrinsic motivation is reward-driven behavior. As determined marketers, we work with an extrinsically motivated mindset to meet deadlines and provide exceptional results to our clients. Intrinsic motivation, however, is completing a project because you receive personal enjoyment and satisfaction out of the work you are doing.
One of the many things that sets Vendi apart is that extra something we add to each of our projects that showcases our passion and love for advertising. It's kind of like when you order ice cream and they give you extra sprinkles without asking… amazing, right? We provide those extra sprinkles of creativity, expertise and attentiveness to detail that are driven by our intrinsic motivation because we love advertising, we love creating and we love working at Vendi.
This intrinsic motivation is directly related to the positive work culture Vendi works hard to maintain, which translates to many additional benefits such as increased productivity, employee engagement and performance—also mentioned by Harvard Business Review. 
What makes Vendi's culture unique
Over the years, Vendi has implemented numerous activities and traditions that allow our team to experience Vendi's culture at its best:
Red talks 
The first Wednesday of each month our agency meets over the lunch hour (usually with tacos in tow) while one team member prepares an interactive discussion that relates to marketing, advertising, culture, among many other topics, as a way for our team to collaborate, inspire and learn something valuable from one another.
Happy hours 
The Vendi team gets together often for happy hours to mingle and strengthen our relationships outside of the office setting.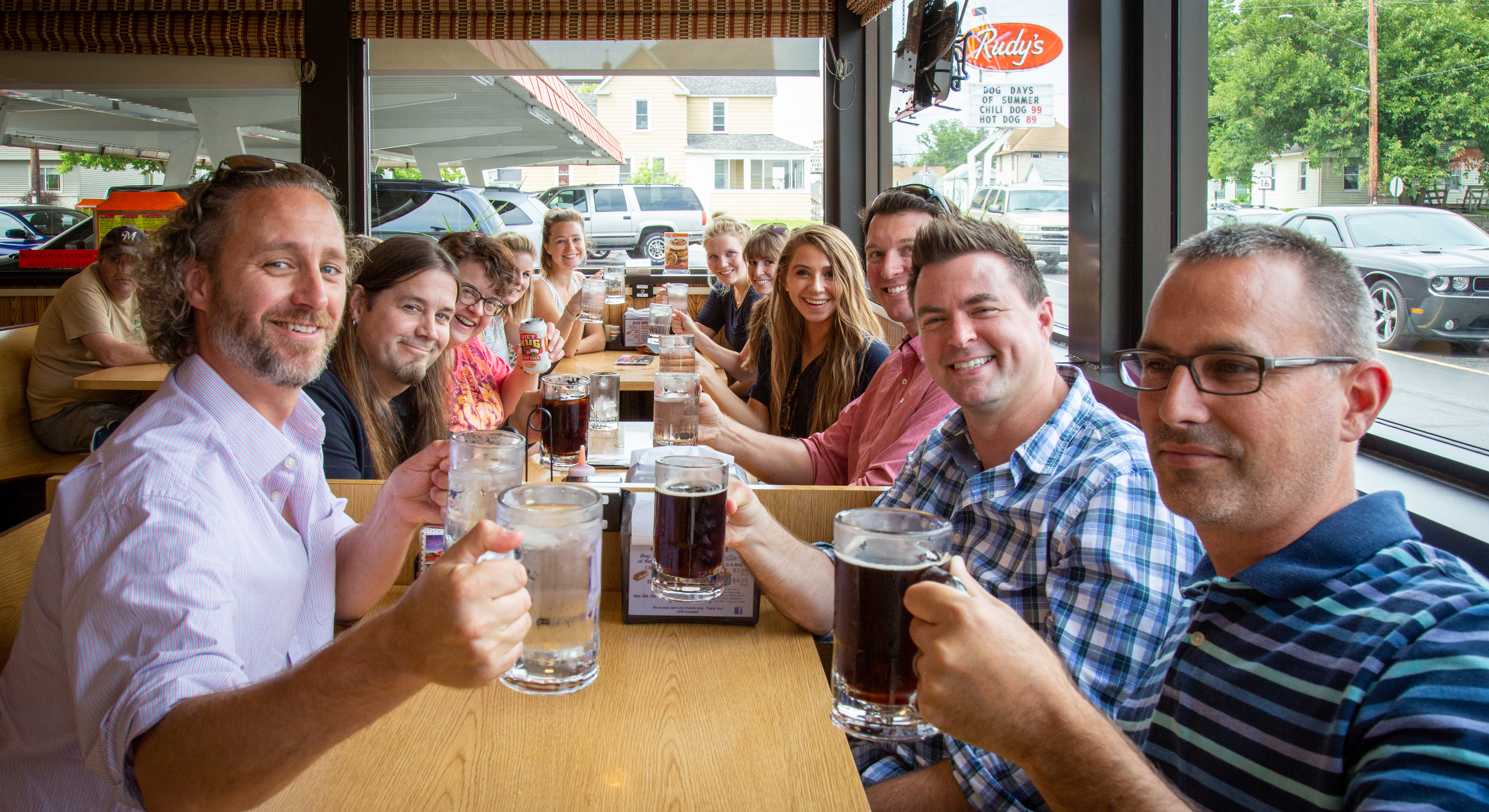 PPC
Vendi has implemented the Party Planning Committee (PPC), a proud group of agency members dedicated to bringing extra excitement and enjoyment to our agency through planning various happy hours, game nights and celebrations for birthdays and holidays.
Vendi Share
In 2013, Vendi made a commitment to donate our services to the community through pro bono projects that have translated into long-term partnerships with various organizations such as Oktoberfest USA, Great Rivers United Way and Freedom Honor Flight to name a few. 
Vendi holiday card
If you want a visual of Vendi culture, just take a look at the masterpieces we call our holiday cards. A tradition here at Vendi is the creation of our company holiday card. Each person at the agency plays a role in the development of the card and the final product never fails to put smiles on our clients' faces.
How Vendi's culture has adapted during these strange times
Since March 2020, our agency has been tasked with adapting our culture and activities to the current global pandemic. Despite this challenge, Vendi hasn't let the unique situation stop us from keeping our culture and teamwork strong.
Our agency has transitioned our usual activities to online formats via Zoom. We also implemented online morning check-in meetings to showcase creative work, touch base as a team on new updates and, of course, enjoy the occasional baby or puppy sighting. Although nothing will compare to an in-person gathering, our fun Zoom activities have given us a sense of normalcy over the past few months.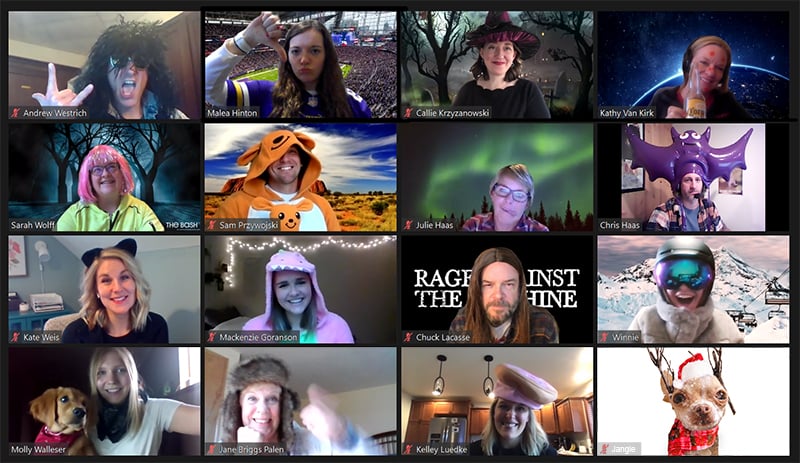 Connecting culture to accolades
Vendi's positive work culture has given our team of expert marketers, strategic writers, brainy developers and talented creatives the special ingredient to be top performers in our industry. To date we've won 79 national awards and we don't plan on stopping there. The love for our work, our clients and our team runs deep.