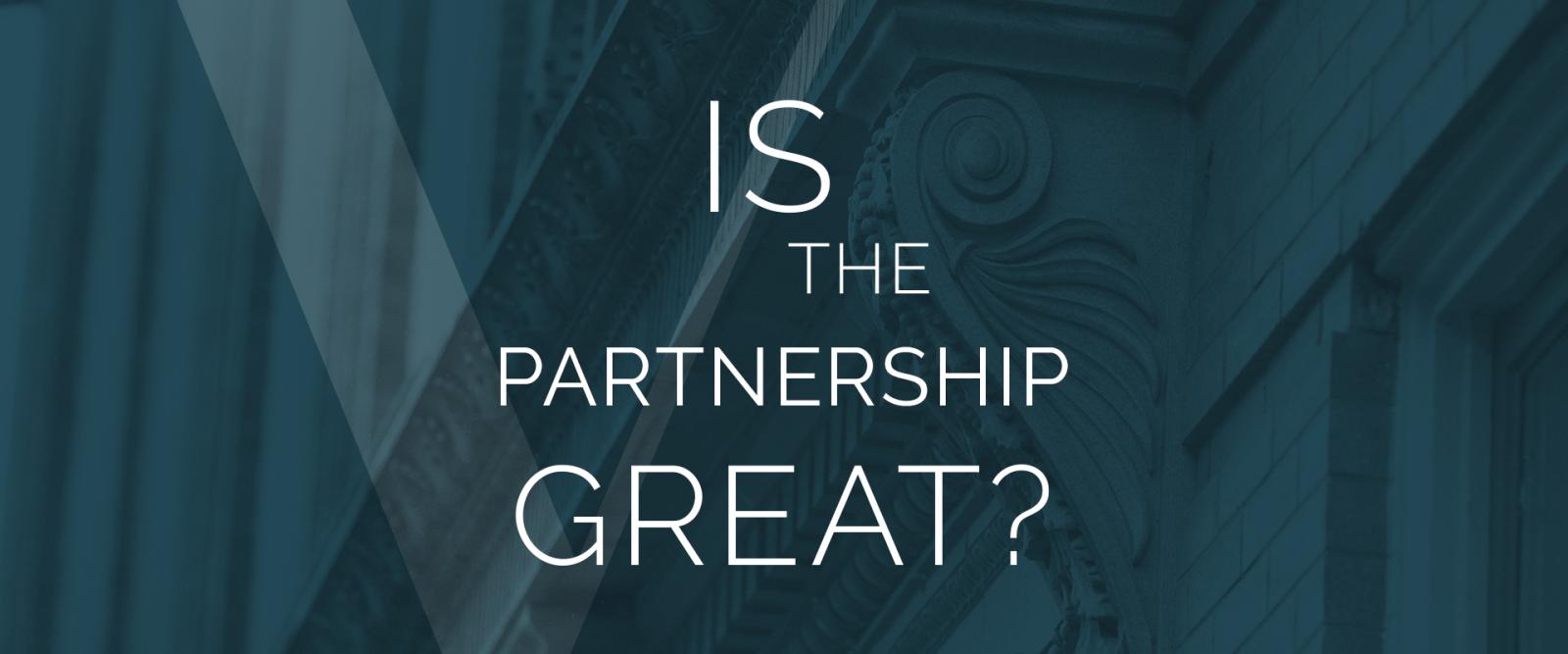 The four pillars of a strong agency-client relationship
Let's face it, embarking on an agency search is a daunting task. Following a preliminary vetting process, you'll probably invite a handful of agencies to pitch how they think and what it might be like to work with them. The deciding factor usually comes down to one or more of the three Cs (chemistry, creativity and/or cost). But what is it going to take to make the partnership great?
Remember the '80s hit by Rob Base and DJ EZ Rock that goes "It takes two to make a thing go right! It takes two to make it outta sight!"? A strong partnership with your agency requires effort and commitment from both organizations, develops over time and is built on these core principles:
Respect
Is the agency a good listener? There's a big difference between being an order taker and being a good listener. You should depend on your agency to be inquisitive, ask insightful questions and then really listen to what you—the subject matter expert on your business—have to say. You should feel heard, respected and valued.
Do both parties respect each other's expertise? There should be mutual respect for what we each bring to the table. You should be able to rely on your agency for specialized knowledge and skills. Agencies should be able to rely on the client to help define expectations, articulate their goals and impart their knowledge about their products, services and market insights.
Is the agency confident, yet humble? Trite but true: the people make the difference. Nobody wants to work with arrogant know-it-alls! Collaboration should be enjoyable. Is the agency open to hearing your ideas and accepting your feedback? Now, there may be times when the agency pushes back on feedback or challenges assumptions. Assuming it's done respectfully, try to hear your agency out.. This level of collaboration often leads to truly breakthrough ideas.
Do timelines and budgets allow the team to do their best work and respect the creative process? The agency needs time to do great work, so both parties need to agree to realistic timelines—building in adequate time for reviews and respecting the client approval process. It also means setting realistic budgets that allow the team to dive deeply into your business, explore different creative approaches and strategies and then finesse the final deliverables. When clients trust their agency enough to give them the time, space and budget to explore ideas and test different approaches (pushing you just outside your comfort zone), it often leads to better work and results.
Do you respect each other's time? Do both teams come prepared for meetings and arrive on time? Your agency should share an agenda in advance so the appropriate people can be in attendance.
Communication
Does the agency have a seat at the planning table? One of the most important things you can do to get great work from your agency is to involve them in strategic discussions and planning. The agency must have a solid understanding of your goals, challenges and the vision of what you're trying to accomplish. Your agency should also take the time to stay up to date on the latest developments within your industry and the key verticals you serve.
Are key stakeholders involved at the right time? Strong client partners involve key stakeholders early in the process and guide their agency to understand and navigate potential landmines, which can help build consensus and streamline approvals (saving time and money!).
Do you know what to expect and when? The agency should anticipate your needs and communicate when you can expect certain deliverables. They should facilitate regular status meetings with pre-sent agendas and follow up after the meeting with detailed meeting notes. Status meetings should be as frequent (or infrequent) as needed to check in on current project status, upcoming deliverables and approvals, client and agency responsibilities, deadlines and next steps. This allows the agency to keep projects moving on schedule and delivering to project scope. 
Is the agency responsive? If you have a question or request, you should expect a same-day response—even if it's to confirm receipt and let you know when to expect a follow-up. 
Do you provide clear feedback and timely approvals per the project timeline? Here's a tip to help your agency do great work and stay on budget: Consolidate your team's comments and resolve conflicting feedback before turning it over to the agency. Of course, the agency can provide a recommendation to help resolve conflicts, but revisions are much more efficient if the agency doesn't have to decipher feedback.
Trust
Trust is essential in any relationship and is best earned over time by delivering on promises and being transparent in business dealings. However, there are a few things that can go a long way in establishing trust in an agency-client relationship.
Do you get to know each other on a personal level? Taking the time to socialize outside of regular calls and meetings helps establish rapport between team members—make the work fun!
Do you openly share information and data with your agency? For an agency to do its best work and provide the best strategic recommendations, they need to understand what impact their work is having on your business. That means you need to trust the agency enough to share confidential information with them (most agency-client relationships are bound by non-disclosure agreements anyway).
Are invoices detailed, clear and provided in a timely fashion? There should be no surprises or hidden fees when it comes to invoicing. If the scope of work changes, the agency should bring it to your attention, discuss options and, if necessary, issue a change order and revised cost estimate. This should be agreed upon by both parties before embarking on the changes (again, no surprises!). And finally, you should know at all times how the work is pacing to budget.
Value
The outcome of an effective, long-term agency-client relationship is when collaboration leads to creativity, innovation and, most importantly, results. Clients hire agencies because they're looking for a solution to a business challenge. This requires the agency to have a deep understanding of your target audience, challenge assumptions and disrupt the status quo. Ask yourself the following questions and if the answer to any of these is "no," perhaps it's time to look for a new agency.
Does the agency share new ideas? Do they provide ideas for growing your business?
Does your agency demonstrate its marketing expertise and provide value?
Are they staying abreast of your market and industry and sharing best practices?
Do they understand your brand and develop creative that elevates it?
Do they look for ways to work more efficiently with you, ultimately saving you time and money?
Is it easy and enjoyable to work with them?
Bottom line: Is the work producing results (and irritating your competition)?
Great partnerships produce great results
Since our founding in 2004, Vendi has helped clients in industries ranging from healthcare to manufacturing share their message, strengthen their market presence and achieve their goals. We're happy to say our brand, advertising and marketing work continues to receive client (and industry) accolades.
Our dedication to—and reputation for—great work has allowed Vendi to grow into the largest agency in western Wisconsin. Certified as a Woman-owned Business Enterprise (WBE), Vendi is a digital marketing, brand, web and video agency located in La Crosse, Wisconsin.
Let us show you what a partnership with Vendi can do for your business.