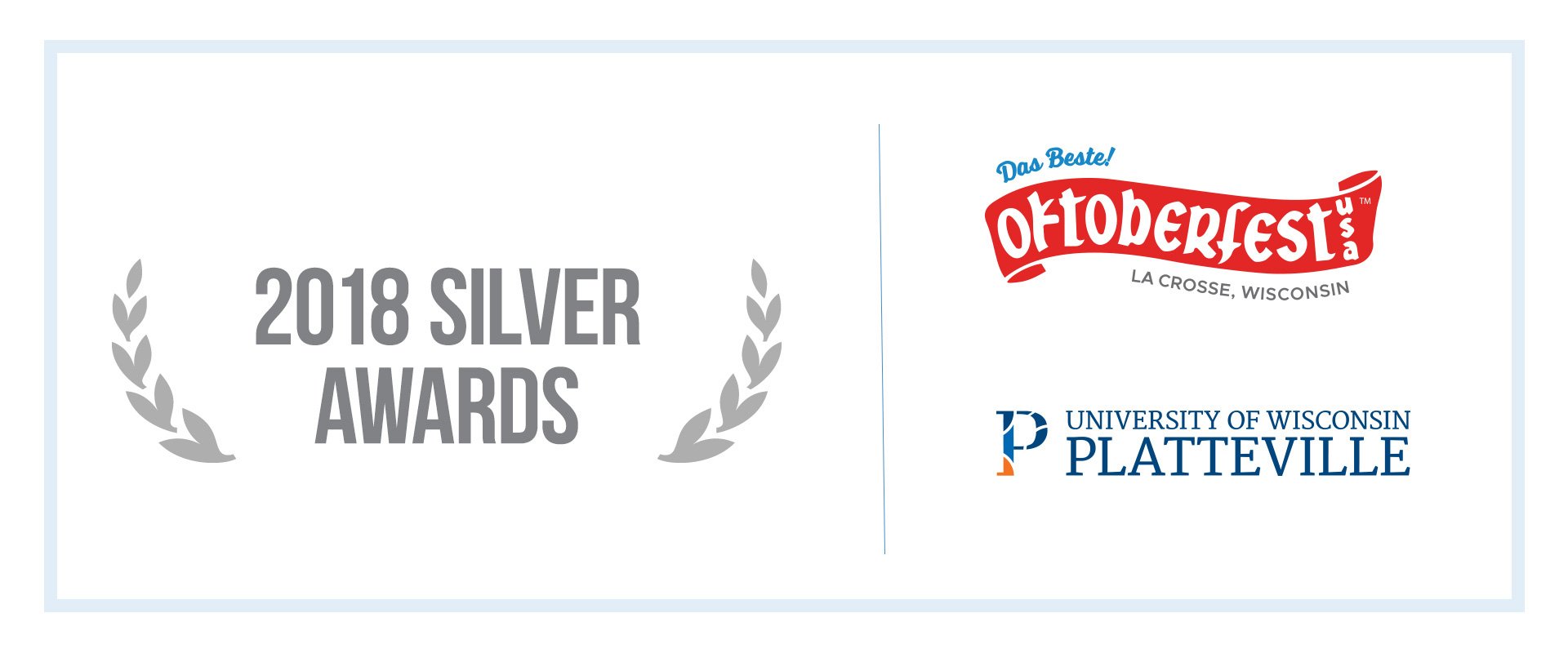 Davey Awards recognize Vendi for Oktoberfest, UW-Platteville brand campaigns
Vendi Advertising has been recognized with two silver Davey awards for brand campaigns the firm developed for Oktoberfest and UW-Platteville.
The three-phase project for Oktoberfest included a new brand identity for the organization; a communications plan to generate interest and support for the celebration and an updated website. The work was done as part of the agency's Vendi Share program, which provides pro bono services to organizations that have a positive impact on the economic, educational and cultural development of the region.
For UW-Platteville, Vendi developed a new logo, identity system and brand positioning strategy, then launched a brand awareness campaign to emphasize UW-Platteville top programs, hands-on approach, quality of education and affordability.
The Davey Awards are named for David in the David and Goliath story and recognize agencies with small budgets and big talent who are ready to take on the Goliaths of the industry. To be eligible for the Davey awards, agencies must not exceed $25 million in annual billings.