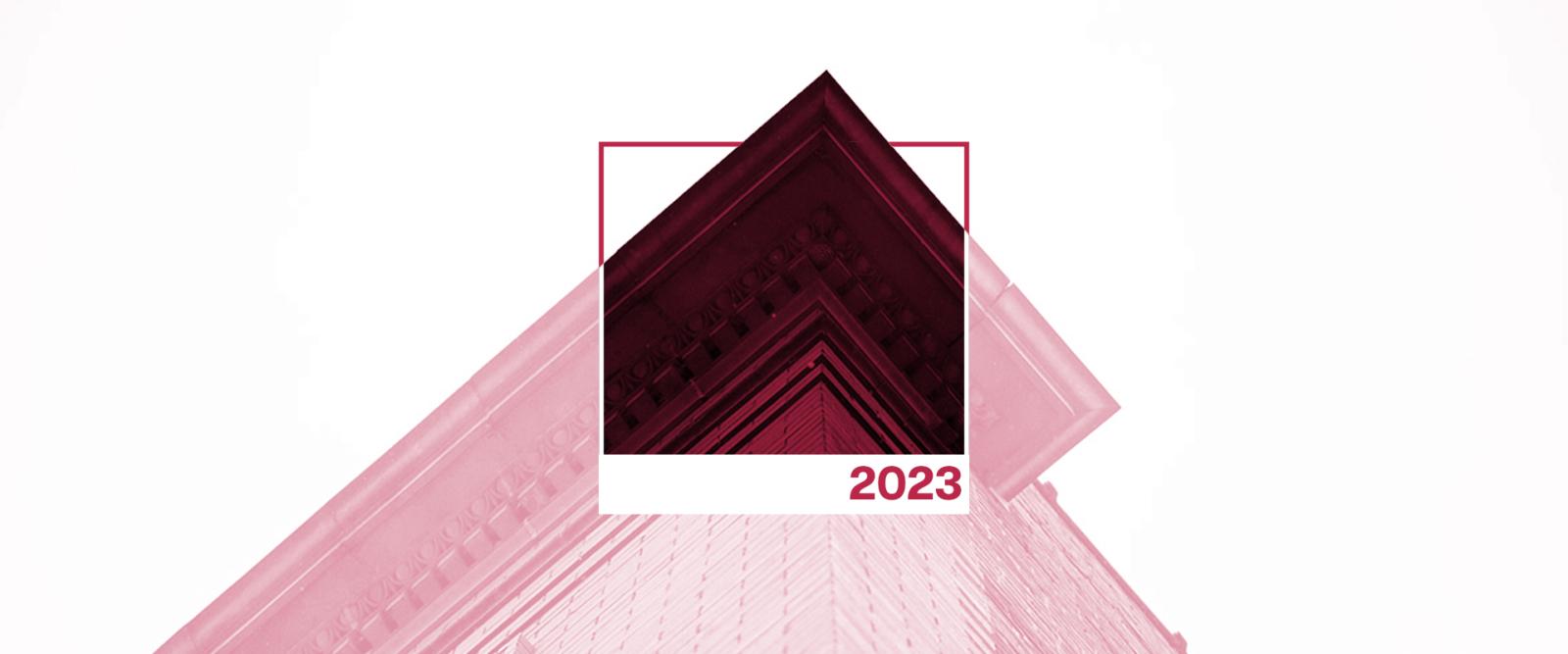 What Pantone's 2023 color of the year tells us (and how to use it)
A commentary on Pantone's 2023 Color of the Year
It's one of the most wonderful times of the year: Pantone announced its 2023 Color of the Year and we were introduced to the rich and dramatic Viva Magenta. As an agency-proclaimed colorist, this is a release I look forward to — the annual color drop sets a prediction and precedent for the year ahead. My thoughts on the pick:
Sign of the times
The Pantone Color of the Year attempts to embody the moment and reflect the current sentiment as we look forward. Viva Magenta is a bold punch of expression and uplifting energy — the perfect representation of the outlook for 2023. Once again, Pantone is able to capture the mood of the hour. The selection is slightly unconventional compared to the soft and subtle colors Pantone has released in the past. After years of uncertainty, we are starting to get back to a place of normalcy. Viva Magenta reminds us to break out with bold confidence and be slightly daring, something I feel we can all relate to and embrace. I am seeking optimism and opportunity, to press into the new year with no limits and unapologetically live life to the fullest with an eye toward innovation and creativity.
Setting a tone
It's well-known that color affects mood. It evokes feelings and emotions and sets a tone. Rooted in the red color family, Viva Magenta is a bold and powerful pick that exudes confidence and grace, while still balancing a softness that is warm and welcoming. It is strong, empowering and inspiring, setting a statement going into 2023.
"Pantone's Color of The Year, Viva Magenta 18-1750, vibrates with vim and vigor. It is a shade rooted in nature descending from the red family and expressive of a new signal of strength. Viva Magenta is brave and fearless, and a pulsating color whose exuberance promotes a joyous and optimistic celebration, writing a new narrative."  Pantone Color Institute
We also know color is subjective, and Viva Magenta is definitely one that has both friends and foes. Regardless, it meets the Color of the Year objectives, representing the mood and attitude of consumers. It brings a feeling of renewed hope and bold vision that we should harness as we move forward with our endeavors. Viva Magenta appropriately sets the tone to what many of us are feeling going into the new year: ambitious, driven, passionate and lively. As we ring in 2023, Viva Magenta is a perfect embodiment of our optimistic outlook.
How to use it
The announcement of Viva Magenta sparks inspiration throughout the graphic design, fashion, wedding, interior design, travel and lifestyle industries. While Viva Magenta has a bold personality and can stand on its own, it's versatile and can be complementary to many different design objectives. Speaking from a creative and graphic design perspective, it can be used as a brand color that maintains its qualities while exuding unique properties when paired with varying color combinations:
Bold and bright
Image

Cool and confident
Image

Warm and welcoming
Image

Drawing inspiration
As we close out 2022 and plan for the new year, we look to Viva Magenta for inspiration for 2023. Embracing Pantone's Color of the Year, I've created a mood board for Vendi Advertising.
Image