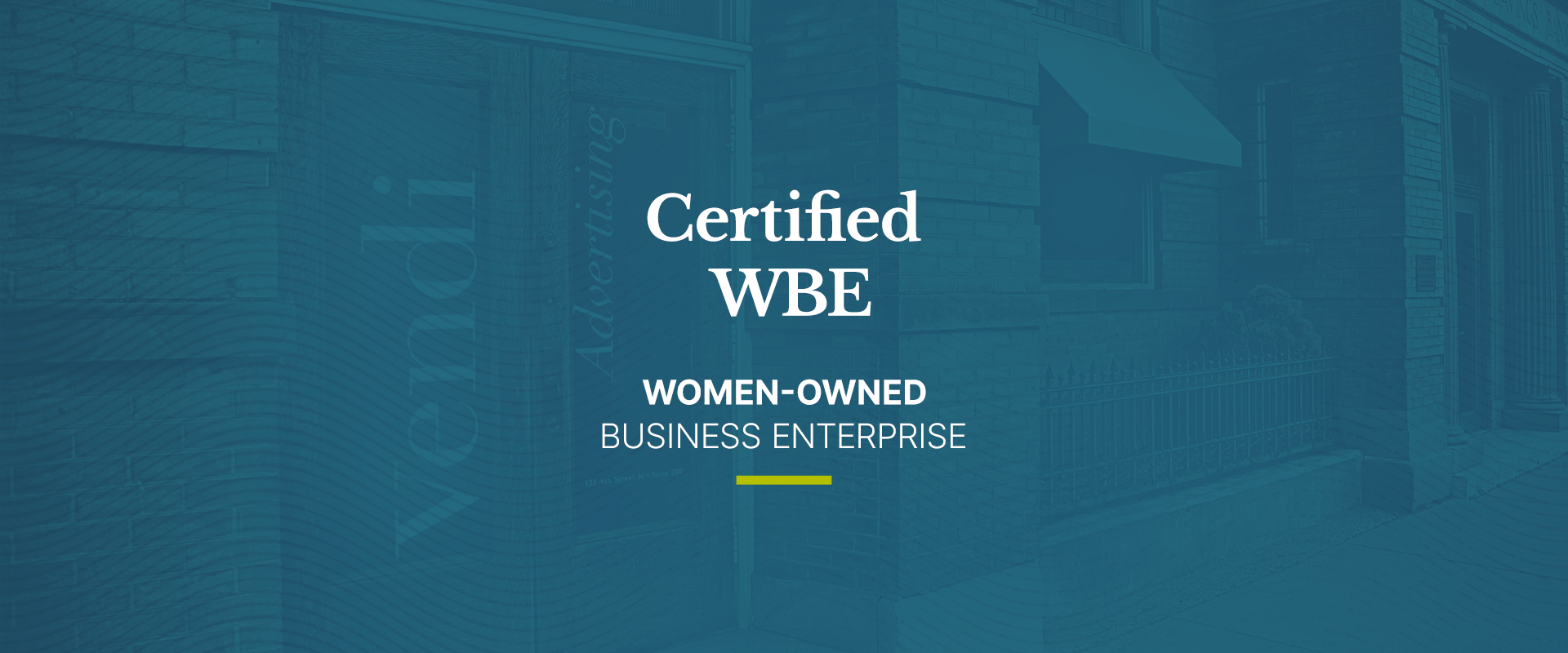 Vendi earns WBE certification
Vendi Advertising of La Crosse has earned certification as a Woman-owned Business Enterprise (WBE). The certification was announced last week by the State of Wisconsin's Department of Administration. The WBE certification process was implemented by the state legislature in 2006 as part of its supplier diversity initiative.
Now in its 16th year, Vendi has been owned and managed by women since its founding. Principals Kathy Van Kirk and Julie Haas lead a team of 20 employees who serve regional and national clients in education, healthcare, manufacturing, technology, the non-profit sector and other industries.
"We're grateful the state recognizes the contributions of women entrepreneurs and leaders in this way," said Van Kirk. "It's a rigorous certification process but we applied because it's ultimately about recognition for woman-owned businesses."
Currently, 31% of businesses in Wisconsin are owned by women and slightly more than 500 have been certified as WBE.