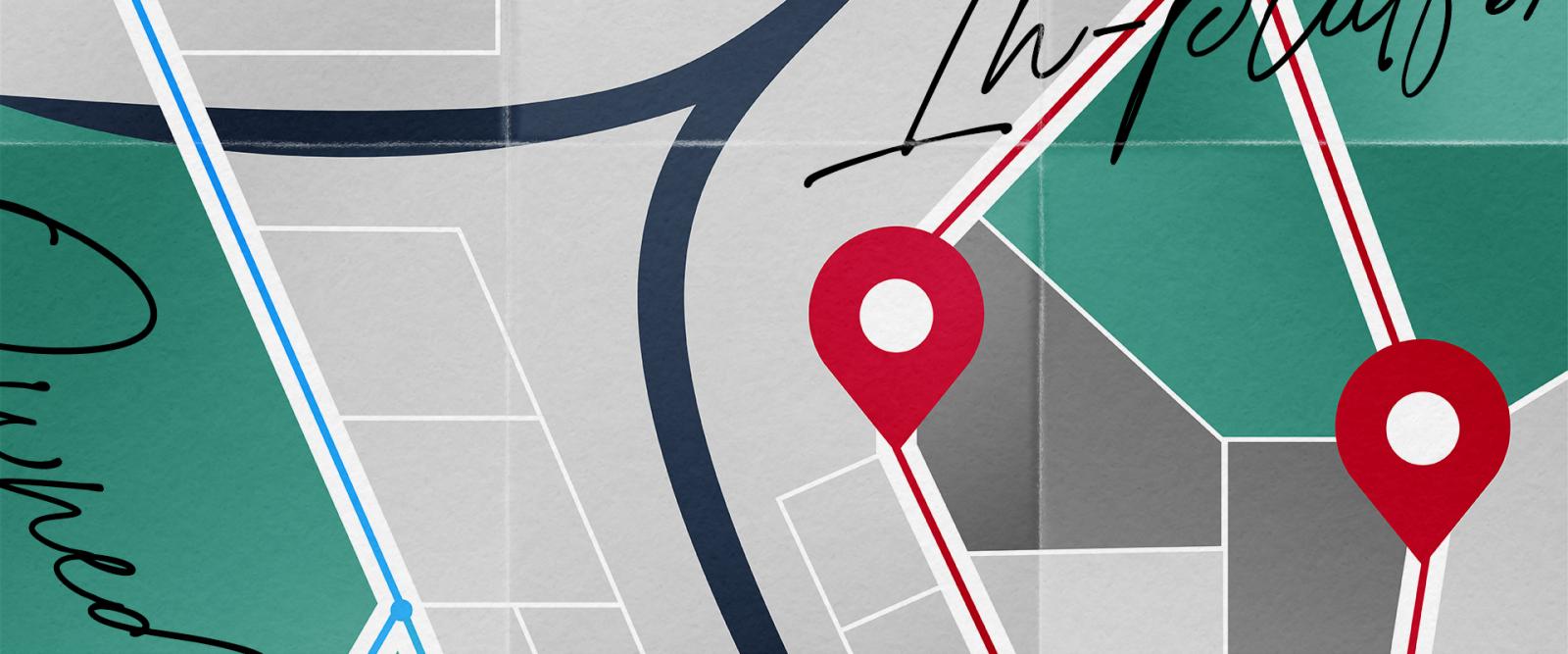 How to Advertise on Facebook without Sending Traffic to Your Website
You're parked at the crossroads of Bad Website and Limited Resources. Your marketing plan is expecting you but your GPS has other plans (read: rerouting, rerouting, rerouting). You're running low on time, money and gas.
You want to advertise on Facebook but you have an underwhelming, underperforming website—nowhere to confidently send traffic. Fortunately, you're not out of luck… just take a closer look at the map!
Let's hit the road. First, you must determine if you have the immediate resources necessary to go left toward a long-term solution. If not, you'll have to take the long way around.
Short-term solution: in-platform experiences
If you have budget limitations or time constraints (you need to get into market quickly), there's a short-term solution to your website problem: keep traffic in the platform. Facebook developed add-ons for single image, video and carousel ads that do just that. Your marketing objective will determine which of these options are right for you.
Instant experience for brand awareness
Captivate your audience with this full screen, storytelling goldmine for mobile placements. Within an instant experience, people can watch videos, swipe through carousels, tilt to pan and explore images with tagged products. It's a designer's dream (trust me). Instant experiences work just like a landing page but without the web team. And it loads 15 times faster than linking your ad to a standard mobile website.
Here's an example we developed for the All of Us Research Program team at Gundersen Health System. I love that the audience can explore how the program works with the carousel component—or not! If the content doesn't interest them at this phase, we aren't risking a drop-off.
Instant forms for lead generation
If you're focused on capturing leads, you can instead add an instant form (also known as a lead form). Instant experiences grant you more creative freedom but lead forms can sync up with your CRM. You can also offer other calls-to-action with lead forms, like downloadable content or calling from the platform after form submission. Plus, it's desktop and mobile-friendly.
We tested an instant form on an ad targeting engineers for one of our higher ed clients. When compared to the ads driving traffic to the website, the lead form ad generated a higher click-to-conversation rate and cost our client about $10 less per conversion.
Why you shouldn't park the car at in-platform experiences
Instant experiences and lead forms on Facebook are flexible and reliable. In fact, we recommend testing them even if you have a great website because they're often top performers in our Facebook campaigns.
However, relying on these resources exclusively is really just a stop gap. Why?
These experiences are only available through Facebook. Additionally, instant experience is limited to mobile placements. In almost all cases we would recommend diversifying your digital marketing plan to include a variety of tactics and platforms.
Your audience will ultimately want to learn more before they convert, and your website is the first place they will go.
Veering left!
Long-term solution: owned domains
Creating an owned space to send your digital traffic solves both of the problems listed above.
Campaign landing page or microsite
If you have limited resources, consider a phased approach. Taking on a smaller-scale web project is a more budget-friendly option. Even developing a single campaign landing page allows you to market on multiple platforms. Here, you can create content that's hyper-specific to your campaign audience.
New website
The long-term goal should always be to build a better website experience that can support your digital campaigns. Doing so allows you to
Share your brand story authentically and thoroughly
Host multiple campaign landing pages
Guide your visitors through your sales funnel
Increase your quality scores and help your ads rank higher with rich sitewide SEO
Increase your chance at being found organically
Serve all audiences—your prospects, existing customers and internal staff—with the proper content strategy in place
It's about the journey, not the destination
Even if your website can't support a campaign in its current state, you can still advertise on Facebook right now with instant experiences and lead forms. Following the roadmap above will allow you to reach your digital advertising goals at a pace that works for your organization.
If you need roadside assistance along the way, you can give us a call. We're like AAA, only less tow truck and more party bus.