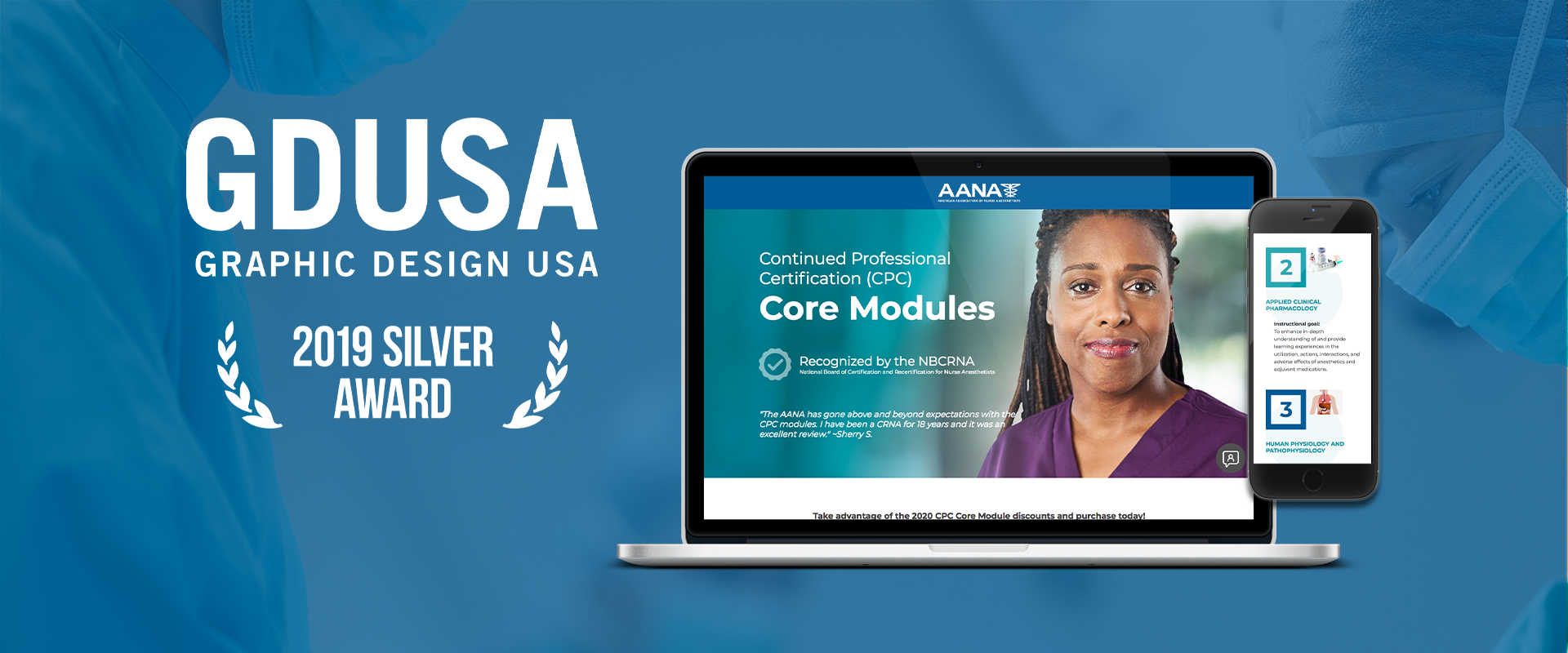 Graphic Design USA award to Vendi for AANA website
The American Association of Nurse Anesthetists (AANA) new Continued Professional Certification (CPC) core modules website has been presented with a silver award by Graphic Design USA's (GDUSA's) Health + Wellness Design Awards. The site was developed to promote AANA's new core modules online learning platform. For the third time in four years GDUSA has recognized Vendi's contribution to health and wellness marketing. Vendi has received six GDUSA awards in all.
AANA is the professional association representing nearly 54,000 Certified Registered Nurse Anesthetists (CRNAs) and student registered nurse anesthetists nationwide. The AANA promotes education and implements practice standards and guidelines and affords guidelines to both private and governmental entities regarding nurse anesthetists and their practice. The CPC core modules website design, executed by Vendi of La Crosse, Wis., includes educational modules valid for four years that meet all licensing requirements for CNRAs, as determined by the national board.
Vendi is a strategic partner in web, brand strategy and digital communications for AANA.
Since 1963, GDUSA has sponsored graphic design competitions to spotlight excellence and opportunity in design news, people, project, trends, technology, products and services. GDUSA's Health + Wellness Design Awards competition has become among the most selective of graphic design competitions in the country as only the top 10 percent of entries received an award.