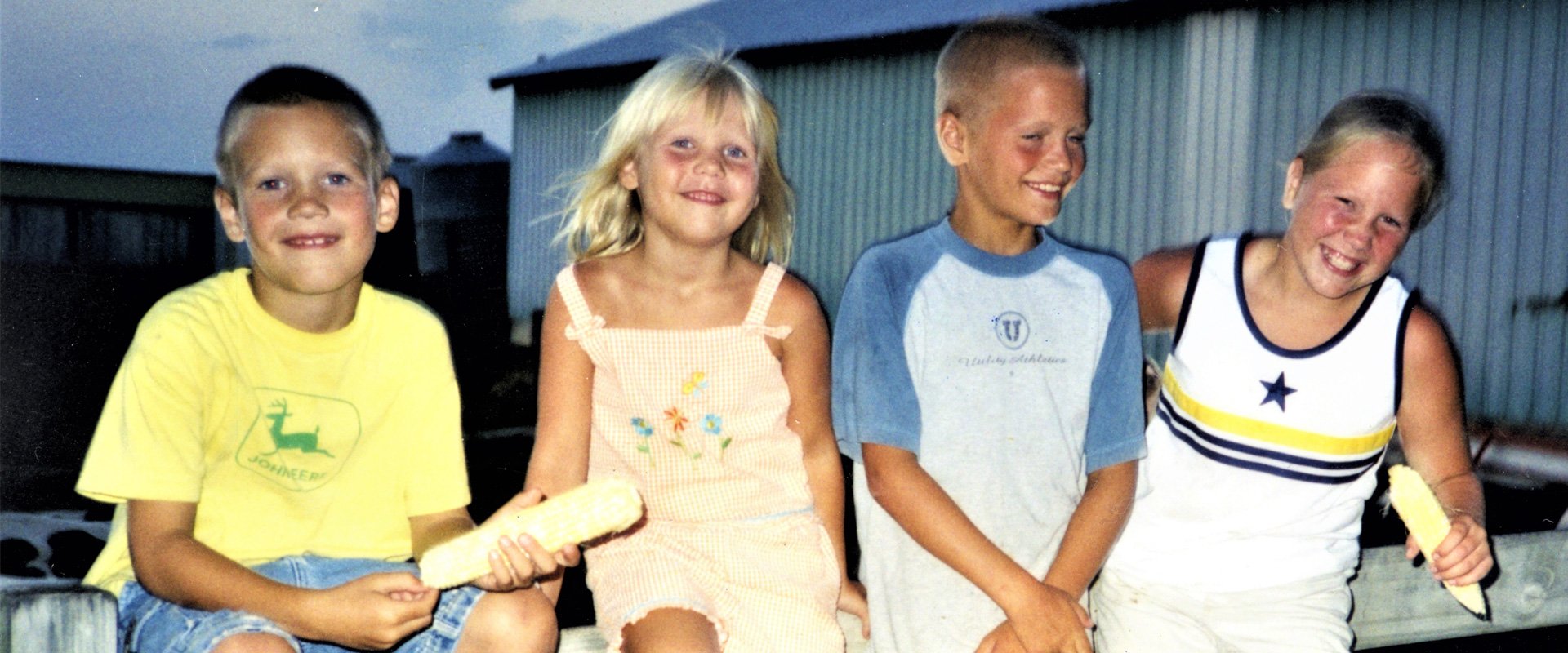 From Farm to (Conference) Table
The shared characteristics of farming and account management
If you picture a blonde-haired, blue-eyed kid wading in (much-too-big) hand-me-down rubber boots, you'd see much of my childhood on my family farm. I'm not unfamiliar with spending early mornings in sub-zero temperatures with calves who hadn't yet learned how to drink out of a bottle. Today I'm no longer a farm kid, but instead an account manager at Vendi. However, I see the parallels between the age-old farming trade and my account management position. Managing workload, coordinating schedules and communicating well aren't exclusive to account managers—we could learn a thing or two from the animal tenders and land menders among us.
Sleep as if somebody left a gate open
There is no adrenaline rush like the ones I felt as my dad shouted "the cows are out" from across the house in the middle of the night. While not expected, we always had to react accordingly. Similarly, account managers need to troubleshoot problems on the spot. While midnight emergencies are (thankfully) infrequent, the team leans on us to clarify processes and fill gaps of information. When beginning a new project, we have to ask the right questions and pinpoint complications before the team experiences unnecessary delays.
Plan for short harvest seasons and rain delays
It wouldn't be harvest season if equipment didn't break down during the one week the weather allows for picking. Learning how to accommodate tight timelines and unforseen issues is not unique to farmers—we do this every day at Vendi. As an account manager, it's important to provide a solid foundation of information and specify team assignments before the project begins because timing truly is everything. Kicking off a project on the right foot is the first step in reaching the timeline goals.
Pay attention to the mechanic
Much like farming, being an account manager is a multi-faceted job. It's knowing how to do a little bit of everything but leaning on the experts to lend a hand. You don't need to be a mechanic to be a farmer, but you need to know how to pop a tractor hood and take a look when things go wrong. By working at Vendi, I'm surrounded by professionals—web gurus, data intellects, creative designers and videographers, witty writers and other project management pros. And as an account manager, I've realized the advantages of being curious about other departments—it's free, expert knowledge right at my fingertips, and it makes understanding the production process much easier.  
Communicate like you're talking to a young farm hand
If only I had a dollar for every time my brother impatiently preached the correct milk formula/water ratio… Okay maybe I needed to hear it. While I never admitted it, I appreciated my brother's overcommunication. Because the team stays busy at Vendi, the account manager must be there to overcommunicate and remind the team of the details. We mind the minutiae so our clients don't have to.  
Don't have a cow
Farming means working long, hard hours coordinating, feeding, milking, cleaning, fixing and everything in between. And if you don't stay calm, your productivity suffers. Account managers are multitaskers too, and allowing yourself to feel overwhelmed never solved problems faster. Like farmers, account managers can't be afraid to face challenges head on and address them right away. Even better, we have a tight-knit team surrounding us to help out in time of need. While our problems may be vastly different from those of farmers, our ability to "take the bull by the horns" is pretty similar.
I may not be the same kid wrangling calves at dawn, but my family farm upbringing did prepare me for the challenges of being an account manager. Both positions unexpectedly have a common ground of skills, ranging from multitasking to being a good communicator. So while farm chores are not always considered glamorous, they did provide me some of the most important account management basics (and maybe a few good stories too).