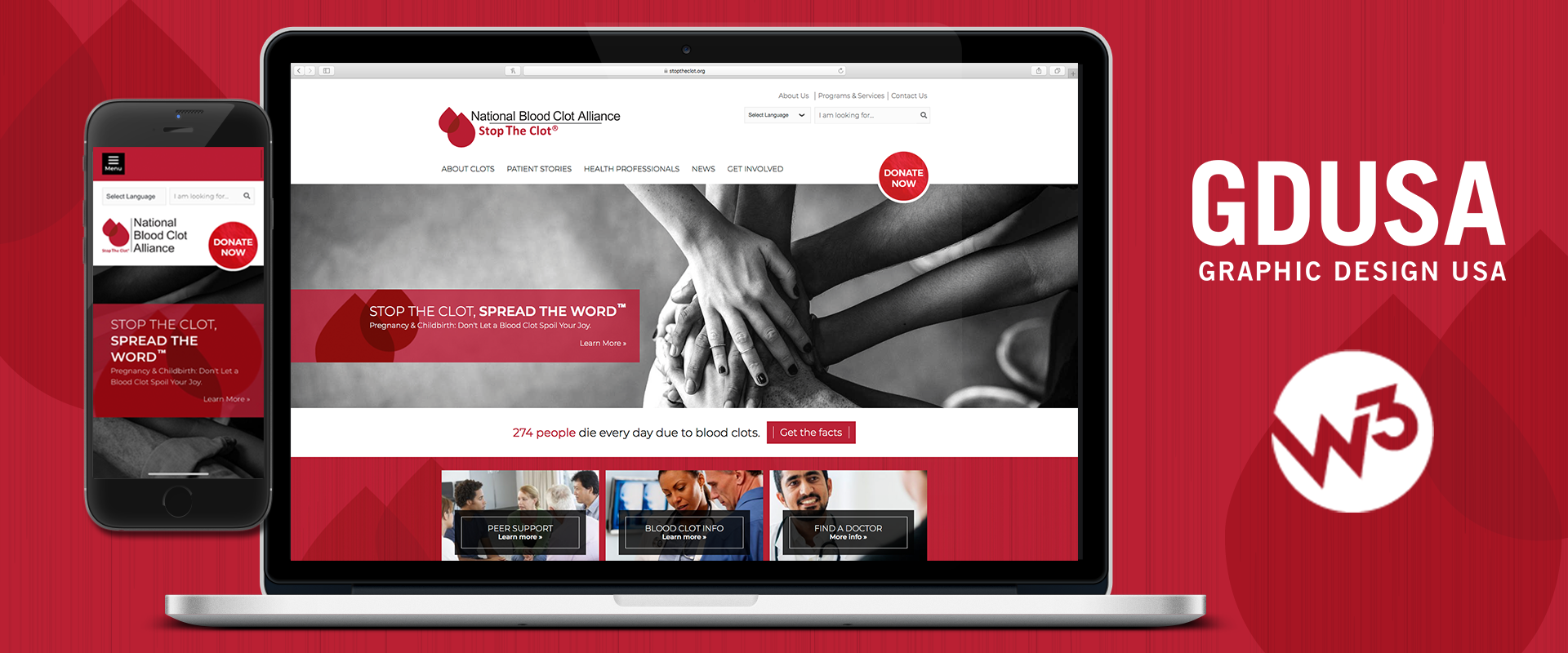 Award-winning website has important message
An average of 274 people die every day from blood clots; most of the deaths are preventable. The mission of the website stoptheclot.org is to raise awareness of the problem and prevent unnecessary deaths by educating the public as well as health care providers of the risks.
A non-profit group, The National Blood Clot Alliance, hired Vendi Advertising to redesign its website, stoptheclot.org, to mark its 15th anniversary. The new design was revealed in the summer of 2018. The redesign has so far garnered two awards for design.
The Academy of Interactive and Visual Arts recognized the website in October with a silver W3 award in the non-profit category. More than 5,000 entries from all over the world were judged in the competition. The W3 is the first major web competition to be accessible to agencies of all sizes.
A second award was made by Graphic Design USA, which gave the site a silver in the Health and Wellness Category. There were 150 winners among 1,500 entries.
Lisa Fullam, NBCA's director of communications and health marketing, said "Our website is visited by hundreds of thousands of people each month, and we're always working to ensure that the site meets the diverse information needs of the clotting disorder community and reflects best practices in this space."