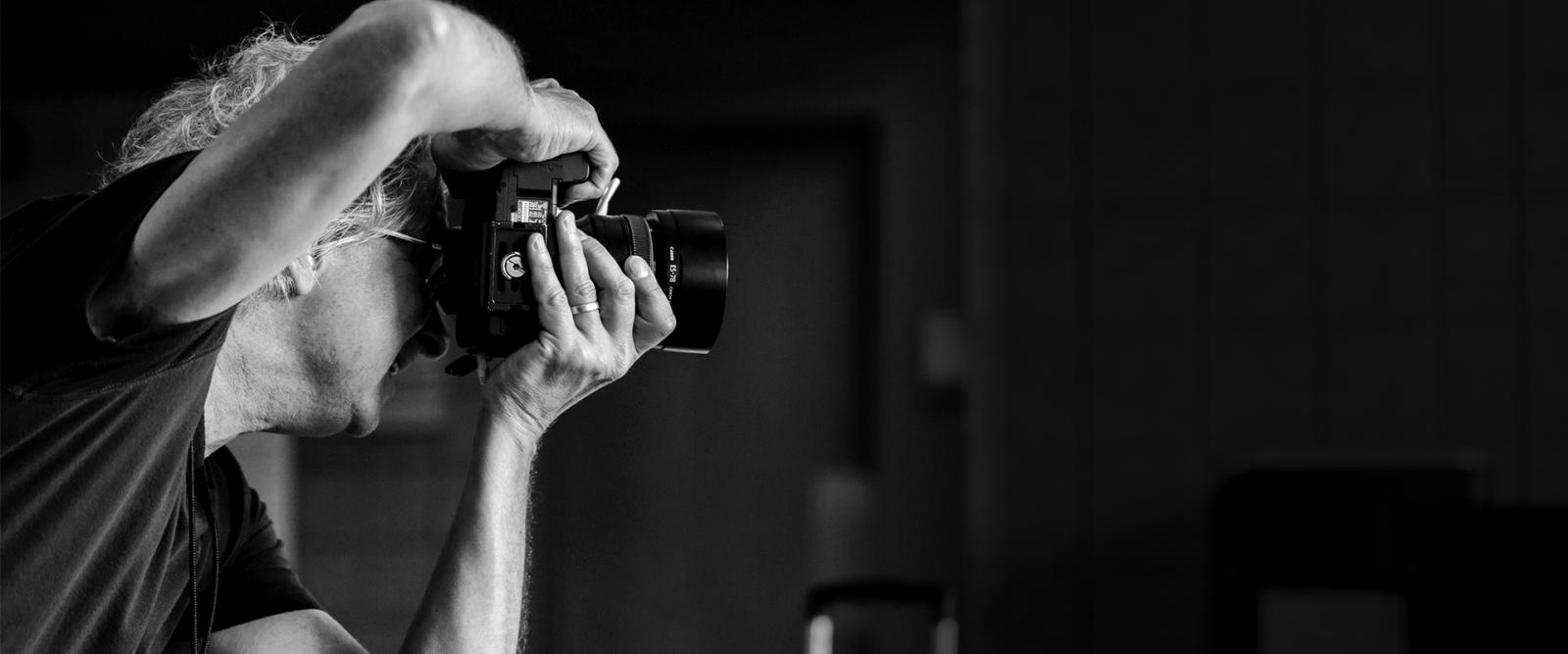 It's not full service without photography
When it comes to basic business marketing needs, you already know the need for a logo or a website. It's how customers know who you are and learn more about what your business has to offer. Highly successful businesses also recognize the value of professional photography in defining and reinforcing their brand. High-quality, professionally produced photography elevates your business to an increased level of credibility and professionalism and shows the world that you take great pride in what your business does.
Whether you produce finished goods or provide a service, your business will benefit from collaboration with an agency-based photography team in these ways:
Quality is the sum of many parts
The difference between amateur and professionally produced images is often painfully obvious. Illustrating your brand with professional photography shows that you truly care about quality and how your business appears in the marketplace. The high-quality, professional images you display come to life through a combination of key elements:
Professional-grade photo gear and expert knowledge of how to use it. This includes full-frame, high-resolution cameras; pro-grade lenses and specialized lighting gear. (Sorry, an iPhone, no matter how new it is, will not give you the images that meet the requirements of a quality-minded business.)
 
A precise understanding of light and how to create the perfect lighting situations required for your subject/situation. Natural light has its place, but it's rarely sufficient for producing high-end images. This is especially true in product photography where consistency from one image to the next is crucial, or in manufacturing environments that lack an abundance of natural light. Even employee portraits will benefit from a controlled lighting atmosphere.
 
Extensive experience with the soft skills essential to photographing people. Generally speaking, there are two camps of people when it comes to being photographed: the "posers" who mentally queue up Madonna's "Vogue" as they "strike a pose," and the "deer-in-the-headlights" folks who'd rather have major dental work than be photographed. An experienced photography team will know and use the techniques to make people feel comfortable and and look natural in every image.
 
Skills and techniques for proper creative composition that captures the essence of your business. Whether you bring in a single photographer or a creative team (photographer, art director and crew), they will have a prepared creative strategy plus a trained eye for what the shot will take to ensure the results you seek.
 
Expert knowledge of editing software for proper post-production changes. Rarely is a photo ready to be used straight from the camera. The experts will need to work their magic to remove wrinkles from clothing, ensure color accuracy of a product or tweak lighting effects to draw attention to certain areas of the photograph. Proper post-production with pro-grade tools is essential to producing the most appealing, most captivating final image(s).
(sidenote: Stock photography is considered an option for some. It's usually professionally shot and comes with a lower price tag than your own custom photography. However, stock generally doesn't care where it's used…or in what context. Tread carefully in the stock photography world. The image you choose for your restaurant promotion may well show up in someone else's foot powder ad!)
Time is money.
Employing an agency photography team saves you both hard and soft costs, so you can allocate your money to other needs.
Your agency already has the gear required to produce high-quality photography—gear that you don't have to purchase (and gear that typically costs many tens of thousands of dollars).
Your agency has the skills and experience to ensure that your photo shoot is quick and efficient, saving you money and limiting any shoot-related disruptions that can compromise your productivity.
Your professional team will schedule time- and money-saving pre-shoot planning meetings as necessary. For on-location shoots, your photographer will "scout" your business or locations to obtain information essential to properly executing the shoot. For product photography, your creative team will ask you questions and make professional recommendations about how to best portray your product, then plan and execute accordingly.
That's a wrap
Taking the step of employing professional photography in your marketing plans will pay dividends. Your customers will perceive your business as more credible, professional and you'll will stand out against your competition. When choosing an agency partner, it's a good idea to look for one that is truly full service (photography included). At Vendi Advertising, we provide the full suite of services you need to take your business to the next level. From brand strategy to media planning to more than 50 years of photography experience, you can feel confident that your needs will not only be met, but far exceeded. You have pride in what you do. It's time to show the world and we're here to help.