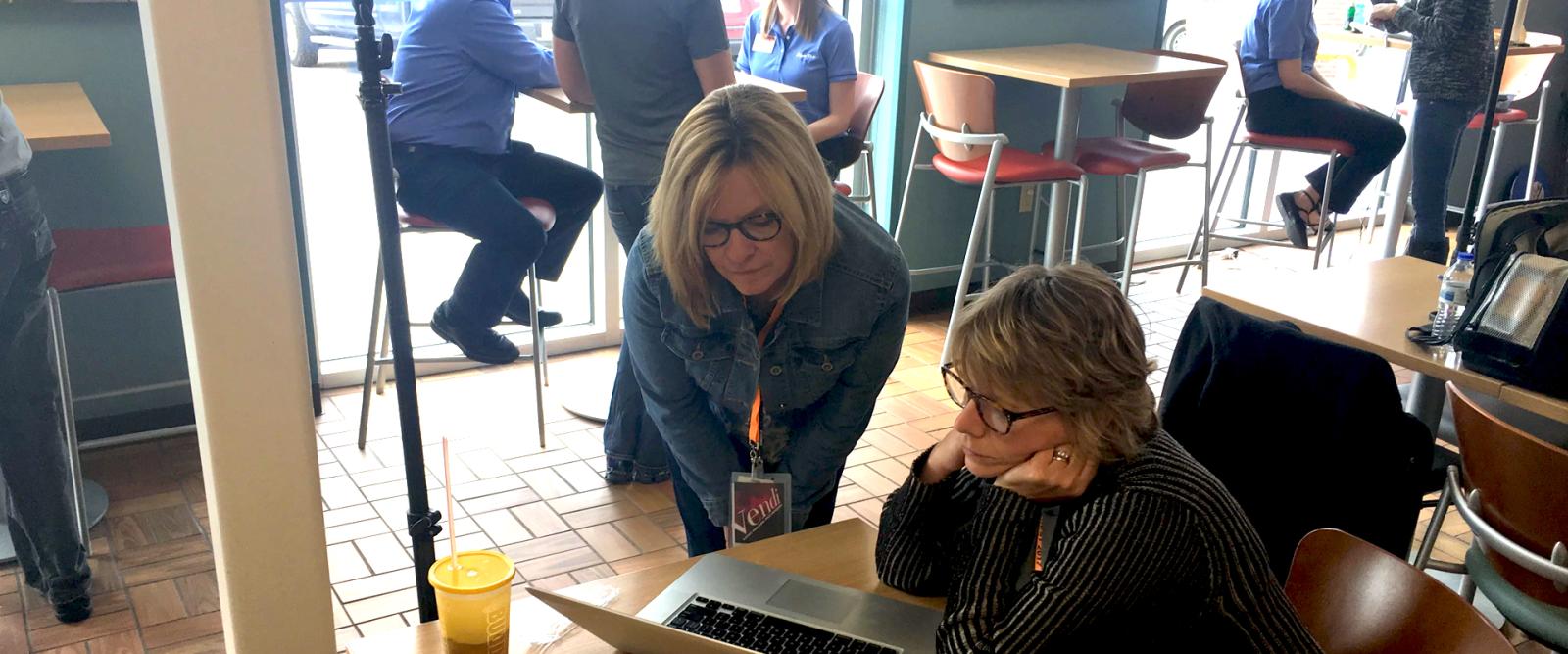 Why every shoot needs an art director
Not too long ago, we had a client compliment our photographer on the new look of their advertising with his photography. How wonderful! The new advertising campaign was a dramatic change for them. It was bold, effective and ultimately, won several national awards.
Though the photography was strikingly beautiful and technically excellent, much of the credit for the innovative look of the campaign belonged to the art director.
The art director's job starts well before the shoot. In fact, the campaign creative strategy is typically the brain child of the art director, copywriter and creative director—and based on analysis from the marketing and research team. Because Vendi has a full-time professional photographer and videographer, the creative team is able to include him very early in the creative process. But often, campaign creative can be well underway before the photographer or videographer is hired.
As the campaign creative is developed, the art director must ensure that the work articulates the client's brand—both strategically and graphically. Campaign elements are developed and the photographic and video components are designed. Often the AD pulls physical and digital tear sheets—samples of inspiration from art, advertising, nature, literature, pop culture and more. These tear sheets serve as talking points for the team—the equivalent of mood boards or sample boards used in other creative fields.
The art director may sketch a layout of the shots. This can be important for photos that will have copy, diagrams or other photos sharing the same space in the ad. In some cases, art directors work with photographers to create masks that show on the photos through a tethered laptop during the shoot.
The art director is heavily involved in selecting talent, props, backgrounds. If the project involves video, the AD is consulted during the curation or development of music and narration, so the visual and audio work together.
During the shoot, the art director and the photographer are part of a well-prepared collaborative team. The art director must ensure the creative strategy is met. He or she oversees the stylists, which may include food, apparel, product, hair and makeup team members. He both assists and directs the photographer to ensure the team gets "the shot." And once the planned shot is perfectly captured, the best art directors encourage and support the photographer to go off script and capture the unexpected.
Most photographers and art directors enjoy that creative burst of energy at the end of the shoot. This is when the camera gets taken off the tripod, the stylists get a little bolder and at least a couple people exclaim, "I have an idea. Let's try this…."