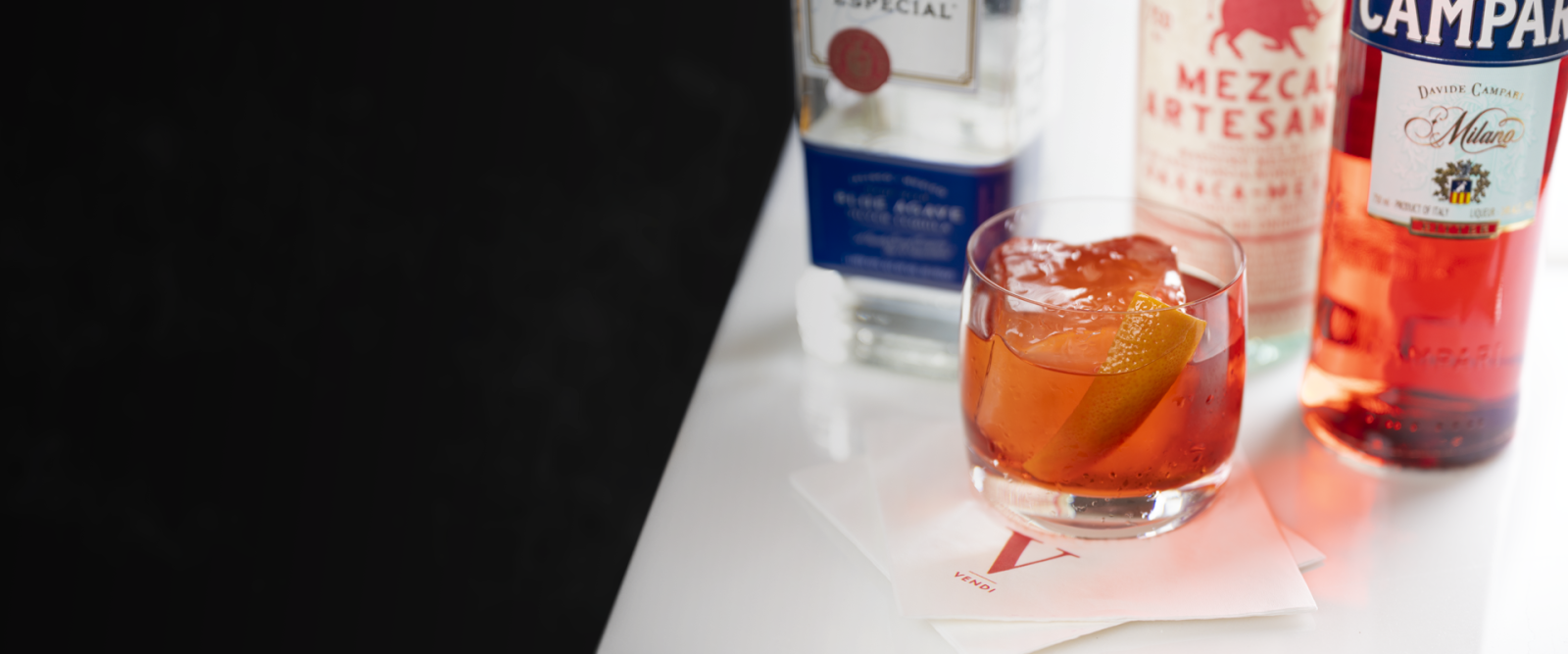 Cheers to National Happy Hour Day!
If any year demands a happy hour, it's this one. Designed to be enjoyed in your home (are bars even open?), this signature cocktail is strong enough to help you forget that Zoom even exists. This drink transports us to Mexico by way of Italy because why not? Based on the Italian Negroni, the Vendroni adds Mexican flair via (say a prayer for me) tequila and mezcal. We recommend enjoying it before the world's perfect food: tacos. Follow that with some gelato, and you've got a perfect night in. Cheers!
Vendroni
3/4 ounce Madre Mezcal 
3/4 ounce José Cuervo 100% Blue Agave Tequila
1 ounce Campari
1 ounce Cocchi Vermouth di Torino (sweet vermouth)
3 dashes Bitterman's Hopped Grapefruit Bitters

Inspired by Vendi's love of Mexican food, this riff on the very popular Negroni, replaces the gin with equal parts Mezcal and Tequila for a nice, roasted & smokey flavor. The addition of hopped grapefruit bitters adds a nice citrus touch that helps balance the combination of the Mexican liquors and the bitter/sweet Italian ingredients.
Directions:
In a mixing glass, combine all ingredients. Add ice and stir 20 times. Pour mixture over 1 large ice cube in a double old-fashioned glass. 

Garnish: Flame a grapefruit peel by holding it over a lighter until it starts to darken. Twist the peel over the cocktail to express its oils and place the peel into the drink.

Sip and enjoy!

(Tip: If the cocktail is a little strong for your tastes at first, give it some time. As the large ice cube slowly melts, the drink will mellow out.)