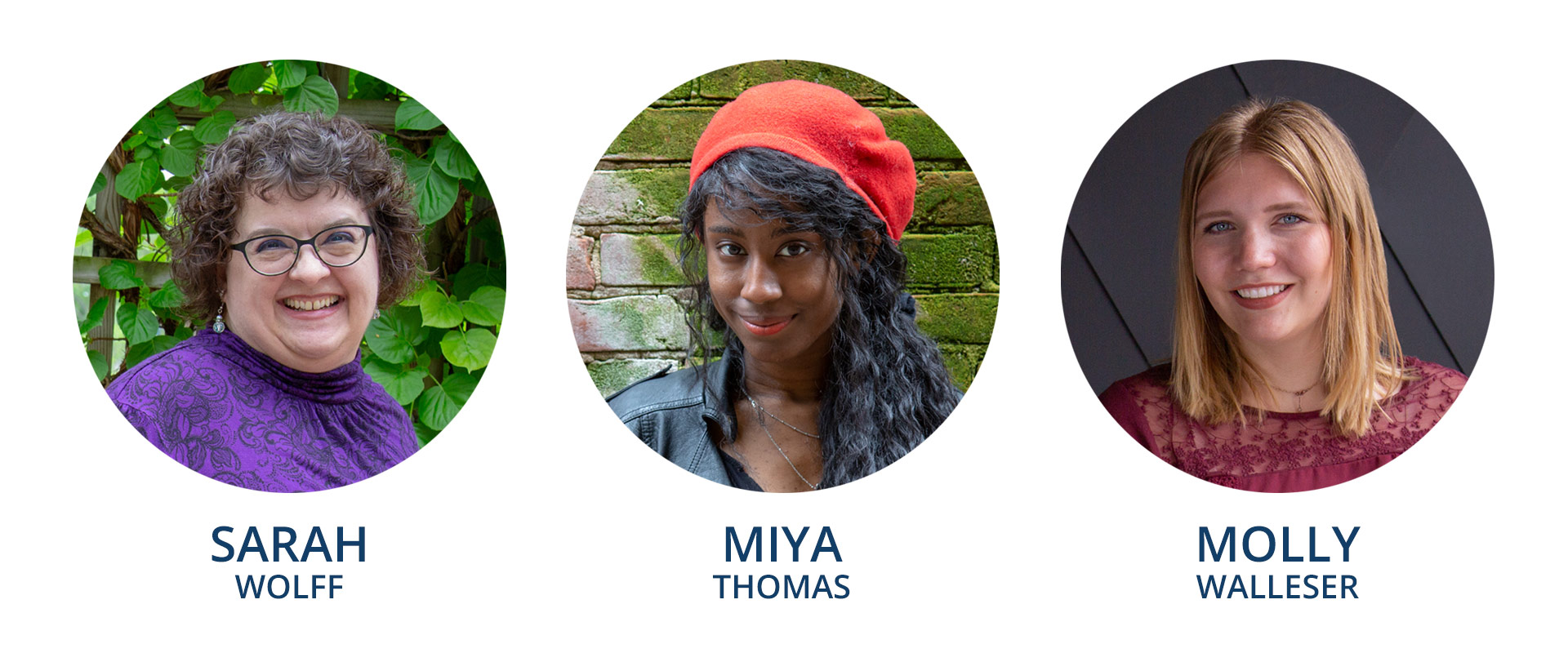 Vendi team expands
Vendi recently welcomed three new team members. All bring unique skill sets and energy to the agency and are enthusiastic about helping clients reach their goals.
 
Sarah Wolff is an experienced copywriter and over the past 20 years has produced clear, concise and compelling copy for a wide range of industries, including e-commerce, technology, pet supplies, dental technology and more. Most recently a senior writer for Petco, Wolff is happy to return to her hometown of La Crosse. She has two degrees from the University of Wisconsin-La Crosse.
 
Vendi's new design associate is Miya Thomas. She holds a bachelor of fine arts degree from Viterbo University and an associate degree in graphic design from Western. Thomas is a standout designer who looks forward to connecting Vendi clients and their customers with strategic creative. She joins a growing team of award-winning designers, art directors and web designers at Vendi.    
 
As an account manager, Molly Walleser keeps things moving forward on time and on budget. She attended the University of Northern Iowa where she earned a bachelor's degree in interactive digital studies. Walleser coordinates all aspects of her client projects, bringing both marketing expertise and a buttoned-down management style.
 
The addition of Wolff, Thomas and Walleser bring the total number of full-time employees at Vendi to 17.